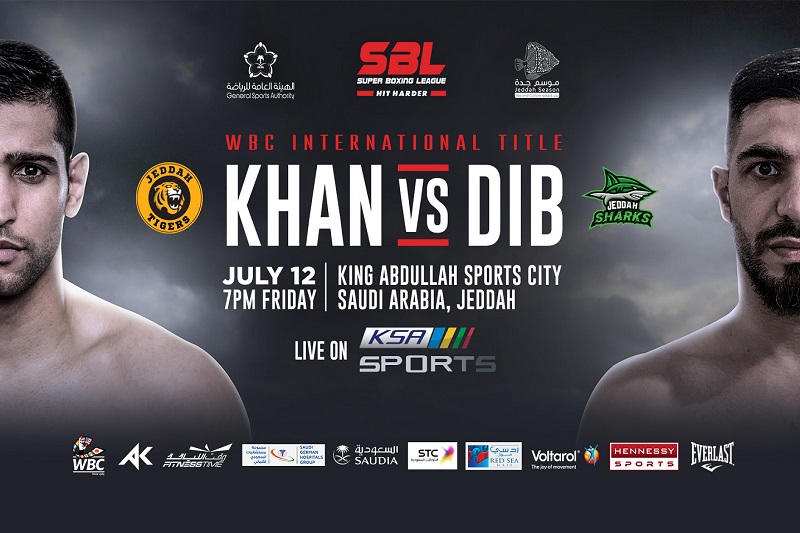 After a quiet weekend, the boxing boom is back with a weekend stacked wall-to-wall with action. From Osaka, to London, via Jeddah we have world titles, British titles and – despite the 'pearl title' being pulled – a return to action for Amir Khan in Saudi Arabia!
Where does the value lie with this line-up of fights?
Amir Khan vs Billy Dib
Despite his rapid decline in the sport, Amir Khan is still a draw. He's in the top three most well-known fighters in the UK along with Joshua and Fury, and fighting on free-to-air Channel 5 on a Friday night will gain renewed interest. It's just a shame it's Billy Dib in the opposite corner. Dib enjoyed successes in his career at 126lbs, so a clamber up to welterweight seems an absurd jump from the Australian who is expected to be dwarfed by the size of Khan.
Khan's defensive frailty is old news, but Dib is unlikely to be able to trouble the whiskers of the 32-year-old who has been stopped four times as a pro. Khan's quick attacks will look flashy against the shopworn challenger, however, I doubt there will be many takeaways from his performance. I'm still surprised this event is going ahead following the withdrawal of Neeraj Goyat. It's a strange one, but it'll be over before we know it. Won't it?!
Khan to win by Round 4 knockout @ 13/2 (BetVictor)
Daniel Dubois vs Nathan Gorman
It's the old tale of puncher vs boxer, as two of Frank Warren's stable go head-to-head for the British heavyweight title. Dubois has blitzed his way through ten of his eleven opponents so far, with the durable Kevin Johnson the only man to hear the final bell – he'll do well to pin down a fluid Nathan Gorman who will be well-accustomed to the robotic, upright style of 'Dynamite' Dubois.
Despite sharing many rounds with each other under Team GB, expect this fight to come to life. Gorman claims to be conditioned well enough to keep his distance from the dangerous Dubois throughout the championship distance, but if DDD connects, how will Gorman react? If Gorman can negate the opening half of the fight he may well canter to the finish line. It's either Dubois early, or Gorman on points, right?!
Gorman to win @ 13/8 (BetVictor)
Rob Brant vs Ryota Murata II
Murata is looking for revenge over Brant in front of an adoring home crowd in Osaka. Whether this added incentive will prove enough to successfully regain the WBA middleweight title from 'Bravo' Brant following last October's shock defeat will be an intriguing tale of repeat vs revenge.
If Brant can match the incredible work rate and punch output from his title-winning night in Las Vegas, then Murata will need a plan B in Japan instead of trading with the middleweight titlist. With a detailed game plan – one crafted in the nine months he has spent licking his wounds – Murata has a chance of winning on the cards. Murata looked happy to eat punch after punch in their opening duel, but it's a dangerous assumption from Brant to expect the same this weekend. The first fight was so one-sided, that even with adjustments, Brant should get over the line.