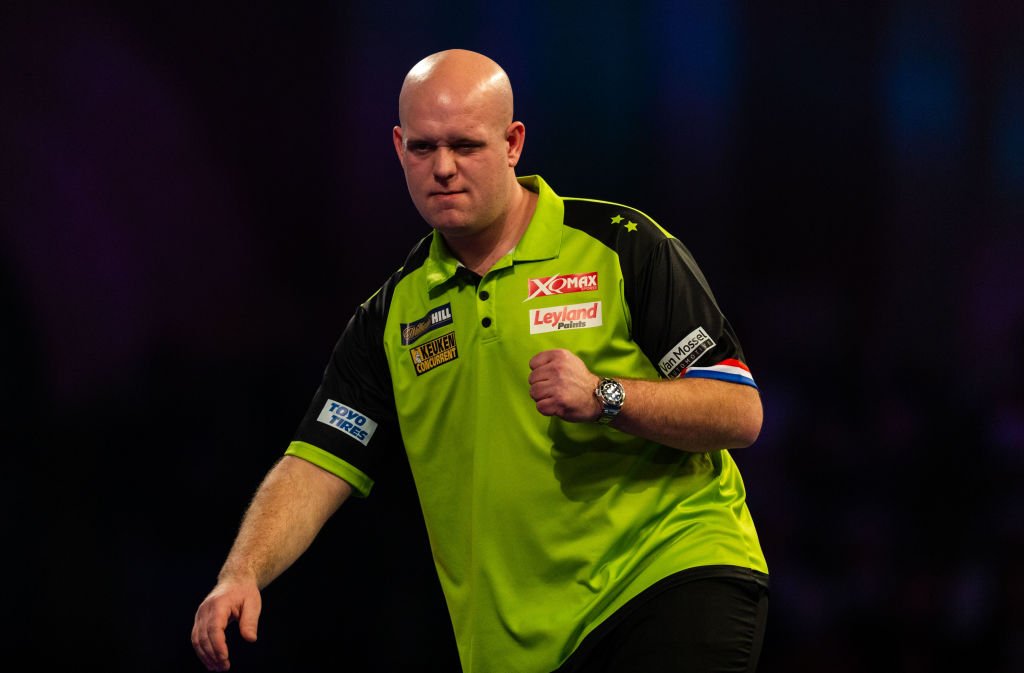 The World Darts Championship is viewed as pinnacle of the sport, and rarely to attract a high-quality field. It is organised by the Professional Darts Corporation (PDC) each year, and typically begins in mid-December.
It is one of two World Championship events held each year since the PDC and BDO split. Players are not eligible for both tournaments.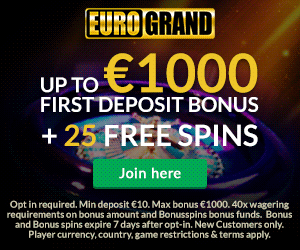 It is held at Alexandra Palace, which is located in North London, and always attracts significant sized crowds. As the event is staged across the Festive season, a number of Christmas parties tend to attend the World Darts Championship. This has been the venue since 2008 when it took over from the Circus Tavern in Purfleet.
It takes a break for a few days over the Christmas period, before returning on December 27th. The final is held on the evening of January 1st.
It is the highest profile event on the PDC Tour, and commands the largest TV audience (this is undoubtedly helped by its position in the calendar). Players are competing to win the Sid Waddell Trophy, which was renamed following his passing in 2012.
The first tournament was held in 1994 and was won by Dennis Priestley. At the beginning of the PDC World Championship, the prize money available was lower than the BDO equivalent. This was the case until 2002. Eight years later, the prize fund passed £1,000,000 for the first time in the history of the competition.
A number of players have been victorious at the World Darts Championship with Phil Taylor the most successful thrower in the history of the competition. He won the event for eight consecutive years between 1995 and 2003. John Part ended the dominance of "The Power" temporarily. The Stoke-born player went on to secure three more titles between 2004 and 2006. His last victory came in 2013 and he competed in nine finals in total. Part did become the first overseas player to secure top honours at the event in 2003 and remains the only player from outside Europe to have won here.
Other winners of the tournament include Raymond Van Barneveld, Adrian Lewis and Gary Anderson. Michael Van Gerwen has been successful on three occasions and is the current holder. Arguably one of the biggest shocks in the history of the sport came on January 1st 2018 when the unfancied Rob Cross stunned the retiring Phil Taylor on his final appearance at Ally Pally. The former electrician won the match 7-2 and collected £400,000 in prize money. He'd previously beaten Michael Van Gerwen in a thrilling semi-final encounter.
Peter Manley reached three finals, but failed to win the World Darts Championship whilst Dennis Priestley lost four times in the final following his success in 1994.
Nine nine-dart finishes have been thrown at the tournament with Gary Anderson the latest player to acheive this incredible feat in 2016. The highest match average was thrown by Michael Van Gerwen in 2017 when he clocked up an 114.05 against fellow Dutchman Raymond Van Barneveld in the semi-final. He acheived the highest tournament average that year with 106.32.
Also in 2017, Gary Anderson threw a record high 71 180s during the course of the tournament.
TV audiences have been very healthy over the last couple of years, although they have never surpassed the 1.5million viewers who enjoyed the 2015 final which featured Gary Anderson and Phil Taylor.
When and Where?
The World Darts Championship takes place on an annual basis, and begins in mid-December. The few couple of rounds are staged in both the afternoon and evening. It takes a break over the Christmas period before returning on December 27th. By this stage, the players have been whittled down, and the quarter-finals will commence.
The World Darts Championship concludes on January 1st with the final typically getting underway around 8pm.
Why is it so Popular?
The World Darts Championship is hugely popular with sports fans for many reasons. First of all, it's position in the calendar allows ample opportunity to sit and watch the tournament with many people taking time off work to enjoy the festivities. Secondly,  there is always a high quality field taking part in the event. The significant prize pot attracts a decent calibre of player, with competitors getting a decent amount of money for crashing out in the first round. Also, it is an extremely well-organised and slick tournament with very few hiccups, which simply adds to the appeal.
It is also a hugely popular event for bettors because there is the opportunity for many shocks along the way. In-Play betting is rife because matches tend to go the distance particularly during the latter stages of the competition.
What Betting Opportunities are Available?
The World Darts Championship has the highest betting turnover of any darts tournament in the UK. It is ideal for accumulator bets, but ante-post wagers are also commonplace.
Many bookmakers have their outright odds priced up from the beginning of the year, and these prices will change throughout the year.
Match-by-match betting is also extremely popular.
Key Betting Markets
Tournament Bets
Tournament Winner – This is the simplest market to understand and it is extremely popular with punters. Predicting the winner of the World Darts Championship can be tough, although very few outsiders are victorious in this event. Rob Cross' 2018 success was an anomaly, and players such as Phil Taylor and Michael Van Gerwen have tended to dominate this end-of-year showdown. Most bookies pay e/w 1-2, so you will receive a payout if your player reaches the final, but falls at the final hurdle.
To Reach the Final – This market is pretty self-explanatory. It is a case of predicting which player will make it to the final two. Tournament favourites tend to be poor value in this market, so it's best to look for bigger-priced throwers.
To Reach the Semi-Finals/Quarter-Finals – Same as above. If your player makes it to the final eight or the final four, you will be paid out. Again, outsiders usually offer more value in this market.
Total 180s – Most bookmakers will price up an Under/Over market which will ask punters to predict how many 180s will be thrown during the course of the tournament. Some players are big-hitters, and although it can be difficult to predict this market, it is always best to look out for how many 180 specialists are in the field.
Will there be a nine-darter at the Tournament? – The tournament went through a period of featuring a nine-darter every single year, but the last two stagings of the event have been lacking in this department. This is a simple 50/50 Yes/No market and therefore the odds can be fairly prohibitive.
Match Betting 
Match Winner – Each match will be priced up days before it gets underway. This will give the chance for punters to predict which of the two players will be victorious in each contest. In the first round, matches involved unseeded players and high-profile players will be fairly one-sided betting events. However, in-play punters can often find value once the game has got underway.
Handicap – These are ideal for one-sided contests. It is possible to bet on a player to overcome a handicap for example -2.5 sets. Your chosen player must win by three clear sets in order to receive a payout. Each set consists of a best-of-five legs. Alternatively, the underdog can be backed to keep it close. You could back the outsider +1.5 sets. He must avoid defeat by more than two sets in order for you to receive a payout.
Under/Over Sets – Some matches will be completed relatively quickly whereas other contests may go the distance. Two players who are closely matches may cancel one another out which may lead to a longer period at the oche. Overs is ideal during the latter stages of the tournament when the better players face one another. During the early stages, many punters back Unders on the sets for one-sided looking affairs.
Total 180s Thrown – This is case of predicting how many 180s will be thrown during the course of the game. This is linked to the Under/Over sets market as longer contests will have increased opportunities for 180s to be thrown. If two players are closely matched, and they are both big throwers, this points towards a high number of 180s.
Player to Throw the Most 180s – This market allows punters to predict which player will throw the highest number of 180s during the course of the match. Dominant players usually win this market, but it is not always as straightforward as it seems. Some players routinely hit the big numbers, but struggle when it comes to their doubles. Others may look for treble 19 as an alternative.
Bobby's Big Betting Tips for World Darts Championship
Pressure and Atmosphere May Affect Players – Younger or more inexperienced players often succumb to the lively atmosphere at the World Darts Championship. It can be a pressure cooker environment for first-timers, and that should be factored in to your bets. Novice players will get so far, but aren't always able to hold their nerves once the stakes are raised. Rob Cross-aside, very few first-timers reach the final four. Some experience of being on the tour in front of big and often-vocal crowds is ideal preparation.
Look for Signs of Weariness or Potential Distractions – It goes without saying that darts players are only human. They can't always be at the top of their game, and off-days are likely to happen. If players have social media account, it's always worth checking on their latest posts. Some players can be distracted by family issues or negatively affected by a lack of recent form. Likewise, bouts of illness can often throw players off their game. These are all things to factor in before placing ante-post punts.
Don't Back Players on the Downgrade – This is the tournament that every player wants to win, yet it is sometimes relatively straightforward to discount those who don't have enough focus to triumph. Prior to his retirement, Raymond Van Barenveld was often losing matches that he was expected to win whilst Phil Taylor didn't win this tournament after 2013. Players at the top of their game OR upcoming throwers who are beginning to make a name for themselves tend to succeed here at Ally Pally. Players who are considering their next career move, or are struggling to motivate themselves are unlikely to make it through to the final. There's a lot of darts to be played, and concentration must be high at all times.
Sky Sports will have coverage of the World Darts Championship throughout December with additional content available on their website.