August 12, 2019 | 3:14 pm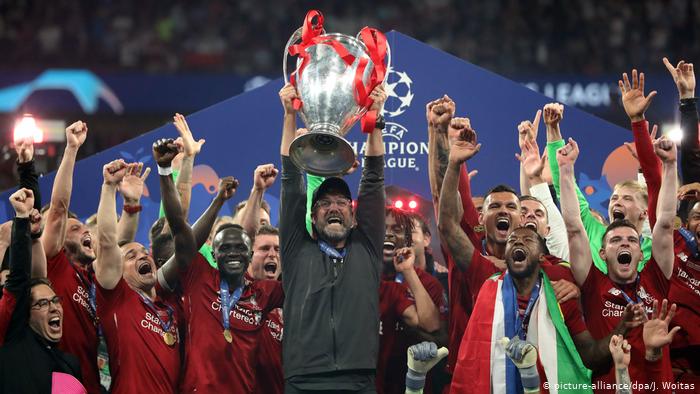 UEFA Super Cup
Wednesday 14th August – 8.00 pm
BT Sport
Last season, UEFA's two big club competitions were dominated by English sides. It was Liverpool v Tottenham in the final of the UEFA Champions League. In the UEFA Europa League final it was Chelsea v Arsenal. It was an astonishing achievement by the Premier League sides to occupy all of the spaces in both finals.
Fast forward a few months and it means that we get another all-English affair for another piece of UEFA silverware. On Wednesday night in Istanbul, Champions league winners Liverpool will take on Europa League winners Chelsea for the UEFA Super Cup.
This will be the first time in the history of the fixture that it will feature two English sides. It will be the eighth time that the Super Cup has been contested by teams from the same country. In fact just twelve months ago it was an all-Spanish affair, Atletico Madrid getting the better of rivals Real Madrid 4-2.
Opening 2019/20 fortunes
It is Liverpool who goes into the Istanbul fixture as the strong favourites. They are 4/7 odds-on with leading bookmakers to win the match in 90 minutes. Given the positive start that they had to the Premier League on Friday night, it's easy to see why. Liverpool opened the new league season with a 4-1 thrashing of the newly promoted Norwich.
That was after playing out a 1-1 draw with Manchester City a week earlier in the Community Shield. So it has been a positive start for Jurgen Klopp's Reds after a somewhat disjointed pre-season. Their start has gone a lot better than that of Chelsea's. New manager Frank Lampard saw his team suffer a second-half collapse at Old Trafford on Sunday. Chelsea lost 4-0 against Manchester United in their EPL opener.
Liverpool's attacking threat
It is probably Liverpool's attacking threat which is going to be the big key in this one. They have Mo Salah, Roberto Firmino and Sadio Mane and the pace, power and clinical finishing that the deadly trio can put out is phenomenal. It is what fired them to the Champions League success last season. It is what has seen them close the gap so rapidly on Manchester City on the domestic front.
Will Chelsea's defence, which was badly exposed by quick counter-attacking of Manchester United be able to handle the Reds? Time and time again at Old Trafford Chelsea just left their back door wide open and combined with rash decision making, allowed themselves to get torn to shreds. Just a few days after that rude awakening, they have to face the might of Liverpool's accomplished, much-envied attack.
Can the Blues find an answer?
It was always going to be a tough start for Frank Lampard. A transfer ban. No Eden Hazard. Little managerial experience of his own. But there were positives from Chelsea's display at Old Trafford. They had the better of play in the first half and were unlucky not to open the scoring with Tammy Abraham striking the post.
So there was something for Lampard to build on. The midfield looked fairly well balanced with N'golo Kante to come back into the starting line up as well. But it is their defence which will be their biggest worry. The centre half partnership of Kurt Zouma and Andreas Christensen looked flimsy and unassured. But was the collapse down to tactical naivety?
Lampard went out in a big away game and did nothing to cull the counter-attacking threat that United were always going to deliver. It looked as if he was more focused on how he wanted to portray himself as a progressive, attack-minded manager, than paying attention to what his opponents were doing.
There's a steep learning curve to come for Lampard at the top level and the Londoners are 9/2 underdogs for Wednesday.
Last season's meetings
Liverpool came out on top from the two Premier League meetings last season. They rescued a draw at Stamford Bridge at the end of September, the game ending in a 1-1 draw. Then when the two met in mid-April this year at Anfield, it was actually a comfortable 2-0 success that the Reds collected in front of the Kop.
Chelsea did earn a 2-1 EFL Cup success at Anfield last season. Last season's home triumph over Chelsea is the only win that Liverpool have managed in the last six fixtures against the Blues, of which, three have ended in a draw (all 1-1 ties). Across all competitions, both teams have scored in all but two of the last ten meetings.
2018/19 European successes
It was an astonishing campaign in the Champions League from Liverpool. They didn't have it easy at any point and had a tough group stage in going up against PSG, Napoli and Red Star Belgrade. The Reds only managed a W3 L3 record there but survived to make the round of sixteen.
They were drawn against Bayern Munich and looked to be struggling after only drawing the home leg 0-0. But the Reds produced a wonderful away performance to take a 3-1 win at the Allianz Arena. A comfortable 6-1 aggregate win over Porto in the quarter-finals pitted Liverpool against Barcelona in the semis.
The Reds were blown away in a 3-0 first-leg defeat at the Camp Nou. But then their astonishing home performance, winning 4-0 in the second leg against the Catalans came up, Divock Origi being the unlikely hero of the night for Liverpool. Liverpool then cruised to a 2-0 win over Tottenham in the Champions League Final.
For Chelsea, they eased through their group stage in the Europa League, dropping just two points. After seeing off Malmo, Dynamo Kyiv, and Slavia Prague in the subsequent knockout rounds, the Blues were up against a threatening Eintracht Frankfurt in the semi-final finals. The Blues were always going to be in for a challenge there.
After back to back 1-1 draws, it was a penalty shoot-out that Chelsea won to make the final. In the Europa League final, they were up against London rivals Arsenals. A virtuoso performance from Eden Hazard in his last game for the club helped the Blues to a thumping 4-1 success on the night, Hazard getting a brace.
UEFA Super Cup Summary
Liverpool are stronger all over the pitch than Chelsea are. It is not just the formidable attack that the Reds can unleash, it is the solidity of their defence, led by Virgil van Dijk. On the evidence of the opening weekend of the new Premier League season, Chelsea are nowhere near the Reds in that department either.
Chelsea have some plusses with their young players like Mason Mount, Tammy Abraham and Christian Pulisic. Filling the void left behind by Hazard's departure is a massive issue for them to try and deal with though. Liverpool are just the more settled of the two, have the extra touches of quality in all the right areas. Are the Reds about to add more European silverware to their trophy cabinet?
Don't forget to take a look ahead to some of the forthcoming highlights with Bobby's Big Weekend Bets.