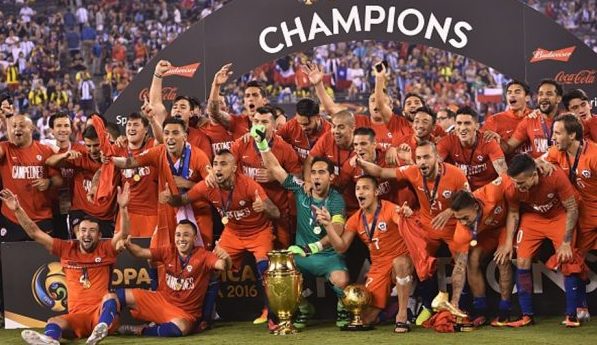 The summer is chock-full of top international tournaments. There's the Women's World Cup ongoing at the moment, the CONCACAF Gold Cup, the U21 European Championships and this, the Copa America.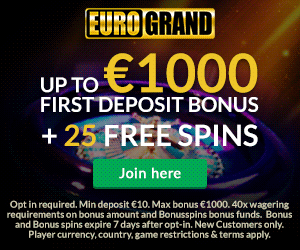 So there is no shortage of football betting opportunities for the summer, which is never a bad thing.
Here we focus on the action from South America, a tournament which is usually full of drama, intrigue and twists. The action starts on June 14th and runs through July 7th.
Brazil hosts and favourites
It's Copa America 2019 and it is being hosted by Brazil. Leading bookmakers have Brazil as the 11/10 outright favourites to win this summer's event. So the party atmosphere should be through the roof. But that will heap some enormous pressure on the Selecao to deliver the goods on home soil. The last time Brazil played host to the Copa America was back in 1989 and they delivered the title, topping out a round-robin Championship group over Uruguay, Argentina and Paraguay.
That was the first of five titles that they have taken in the Copa America era. That era started in 1975, when it evolved from the South American Championships. In total Brazil have been in eight of the previous sixteen Copa America Finals. But they have been going through a slump in recent times. The Selecao have not even made it into the top four in any of the last three editions. With their quarter-final exit at last summer's World Cup, the country is desperate for success.
Group Stage
There are three groups of four at the 2019 Copa America. The event was going to have 16 participants as it did in the last edition. It was kept down to 12 though instead. The 10 CONMEBOL nations will be joined by Qatar and Japan. Those were the two finalists of the 2019 Asian Cup, Qatar winning it.
For the first time in ten editions, there is no Mexico team taking part and the USA hasn't returned after hosting the Copa America Centenario in 2016. The top two from each three groups qualify for the quarter-final knockout stage. Joining them will be the two best third-placed teams.
A: Brazil, Bolivia, Venezuela, Peru
B: Argentina, Colombia, Paraguay, and Qatar
C: Uruguay, Ecuador, Japan and Chile
No Neymar, no problem?
Brazil don't have Neymar available for this tournament. Earlier this month Brazil played Qatar in a friendly and Neymar had to go off with an ankle ligament injury. Last month he got stripped of the Brazil captaincy, being replaced by Dani Alves. It is believed that Neymar's behaviour was the reason for that, including taking to social media to criticize the match official in PSG's Champions League defeat against Man Utd this season.
That got him a three match ban from UEFA competition. He also got a ban from French football authorities after a video emerged appearing to show the Brazilian hitting a fan. Neymar is Brazil's talisman, a man who has scored 60 goals in 97 international appearances. All of his antics aside, he is a player that Brazil are going to miss. Do the Selecao have the firepower without him?
Can Messi inspire Argentina success?
Argentina have finished as runners up in the last two editions of the Copa America. Both times were against Chile. Both were by a penalty shoot-out after 0-0 draws. The Albiceleste seem to have choked quite a bit in the final of this competition recently. They have acutally lost four of the last five Copa America finals, failing to score in any of the last three appearances. They have tasted success in the tournament. Their wins were in back to back editions in the early nineties, but it has been a long drought since.
Argentina have their main man Lionel Messi available. Will that tip the balance in their favour over Brazil? It's not just Messi though of course, it's Sergio Aguero, Angel di Maria, Paulo Dybala and um, Matias Suarez? Surprisingly the latter, 31-year-old from River Plate has been called up instead of Mauri Icardi, Angel Correa or Joaquin Correa. Head coach Lionel Scaloni though has tried to get some youth into this squad, which was much needed. They are reshuffling, will it pay off? Messi is 3/1 with leading bookies to be top scorer at the tournament.
Uruguay looking to old-guard for success
This looks as if it is going to be one final push from Uruguay's Golden Generation. The core of their squad, Diego Godin, Martin Caceres, Luis Suarez and Edinson Cavani are well into their thirties now. But for over a decade they have head coach Oscar Tabarez in charge. You know what you're going to get from Uruguay. They are going to be physical and tough to beat. Their defence is stacked with quality and Jose Gimenez alongside Diego Godin is a formidable and enviable centre half pairing. They may not give much away, but will their ageing front line have the legs to take them all the way to the title?
Can Chile defend for a second time?
Chile have won the last two editions of the tournament and they are going to have to do battle with Uruguay in their group. The Chileans have fallen out of form though and missed out on a place at the 2018 World Cup in a dramatic finish to CONMEBOL qualification.
They have pulled out those wins over Argentina in the final of the last two Copa Americas, but can they find their winning touch again? They are sort of in the same boat as Uruguay, in that their main core like Arturo Vidal and the bulk of their defence are the wrong side of 30. Star player Alexis Sanchez had a terrible season with Man Utd in the Premier League so they could be lacking his form too.
Los Cafeteros brewing up a success?
Colombia may well be a threat as they look to be a fairly settled team. They qualified for the knockout stages at last summer's World Cup. Colombia have developed into a very positive and bold side. In the last edition of the Copa America, they finished in third place after having been stopped by Chile in the semi-finals. The Cafeteros have won the Copa America just once before, back in 2001. But with a good pre-tournament warm up behind them, they will be arriving in Brazil with high expectations.
Summary
There is another fascinating Copa America going down then. The fact that it has been kept back down to 12 teams helps the event, delivering more competitive games between the South American nations.
It is truly one of the great football tournaments in world football. The front runners have their frailties; Brazil with no Neymar and Argentina with so much poor history in recent Finals, that the event looks wide open.
It makes the appeal on someone like Uruguay or Colombia coming through the pack, opposing the big two, not too unappealing of a proposition. It's going to be good.
Look out for more of the top action coming along soon with Bobby's Big Weekend Bets.