August 25, 2019 | 8:55 pm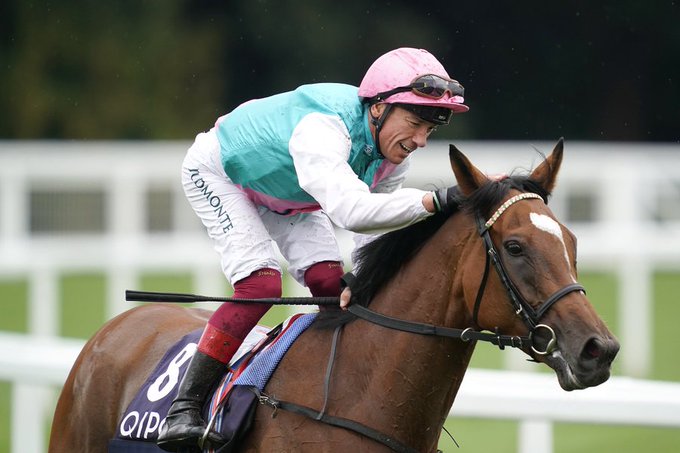 The Prix de l'Arc de Triomphe is one of the best known horse races in Europe. It is a group 1 flat race which is held in France at the beginning of October each year. It is open to thoroughbreds three years old and above. 
It is typically held at Longchamp racecourse, which is located in Bois de Boulougne on the outskirts of Paris. It contains a famous hill which provides the thoroughbreds with a real challenge in the closing stages of the contest. In 2016 and 2017, the track underwent major renovations, and the race was moved to Chantilly whilst this was taking place. This is around 50km north of Paris.
It is the second most prestigious horse race in Europe, and it is commonly referred to as "The Arc" by racing fans. It is also currently listed as the world's second most valuable race. The Everest, which is held in Australia is currently the richest race in the world.
The race was first inaugurated in 1920, and it is competed over a distance of 2,400 metres. It is currently sponsored by Qatar. It was named after the famous monument, which was the scene of the victory parade at the end of World War I.
The Arc stemmed from two previous races which were designed to showcase the best three year olds in Europe. The Grand Prix de Paris was the first of these contests, and still takes place each July. It was first held in 1963. The Prix du Conseil de Paris also preceded the Arc by 27 years, and is still held as part of the two-day meeting at the beginning of October.
The Arc was different from the aformentioned races due to each horse running with equal weights.
Comrade was the first winner of the race in 1920, collecting 150,000 francs in the process. It was the horses only win in the race, although there have been many thoroughbreds who have managed to double up in this prestigious race. Ksar was victorious in both 1921 and 1922, whilst Motrico won twice in 1930 and 1932. Other horses to have this honour include Treve, Corrida, and most recently, Enable.
The latter won twice under Frankie Dettori, who remains the most successful jockey in the contest. He's triumphed on six occasions with his first win arriving in 1995 on board Lammtarra.
Andre Fabre is the most successful trainer in the race, and has been successful on seven different occasions. His last successful came on 2006 with Rail Link.
Motrico was the oldest winning horse aged seven years when easing to victory in 1932, whilst Found was the quickest winner in 2016, although this did take place at Chantilly.
Cadum was the first winner to be demoted in the race, after hampering Priori midway through the contest.
Why is it So Popular?
The Arc is very popular as it is a chance to see some of the finest thoroughbreds in Europe compete on the same stage. The meeting as a whole is extremely popular due to the high number of top-class events being held at the track.
Household names are involved in the Arc, with top trainers from around Europe (and occasionally further afield), sending their horses to Paris to compete in this event.
What Betting Opportunities are Available?
Loads! The Arc is one of the most popular horse racing events on the sporting calendar. Prices for the race are regularly priced up months in advance, and although the final declarations will not be made until a couple of days before the race, there are always plenty of options when it comes to placing an ante-post wager.
There are always additional specials markets which will get priced up days in advance, and some bookmakers even have odds on doubles and trebles across the meeting.
Key Betting Markets
Race Winner – Punters have the opportunity to bet on which horse will win the Prix de l'Arc de Triomphe. This is the simplest market available, and your chosen horse must cross the line ahead of each of its competitors. There is always a highly competitive field, which usually results in decent odds on this market.
Each-Way – This market allows horse racing fans to bet on bigger-priced runners or perceived outsiders to finish in the top two/three/four places. This is ideal for horses which have a starting price of 6/1 or bigger. This will require 2 x bets – To Win and To Place. If it places, you will be paid out at either 1/4 or 1/5 of the odds (depending on the bookmaker). If your chosen each-way horse wins, you will be paid out on both bets.
To Place – Same as above, except that you will be paid out at full odds. The caveat to this is that the odds are significantly shorter. Your horse will only need to finish in the designated places in order to receive a pay-out, and it requires just a single bet.
Forecast – This allows punters to predict the first two horses home. A straight forecast will only pay out if the two competitors finish in the correct order whilst a reverse forecast will allow some degree of flexibility. This will pay-out as long as your chosen duo finish as the top two (in any order).
Tricast – Same as above, but with the first three horses home. Unless the odds are short, this could result in a significant pay-out.
Winning Nation – This is a new market which allows bettors to predict which country the winning horse will hail from. UK-based horses have traditionally done well in this event, although many French trainers have also been successful in recent years. Irish-based horses also tend to travel over in numbers.
Match Bet – This is a great way of betting on the race without having to predict the winner of the contest. Match Bets will pitch together two horses who have been closely matched in the market. It usually takes the form of 'Horse A to beat Horse B'. In order to receive a pay-out, you would only need your chosen horse to finish ahead of its rival. Even if they finish ninth and tenth, as long as your selection is in front, it doesn't matter!
Winning Distance – This bet allows punters to predict the winning distance in the race. The contest typically produces a relatively close finish, although it is possible that there could be a runaway winner. Examples include 'Under a length', 'A nose' or 'Over a length'.
Trainer/Jockey X to have … number of winners at the Arc meeting – This is a bet which is popular with punters who are following all of the action from Longchamp. Top trainers will send multiple horses to Paris for the two-day event, and it is possible to predict how many winners each operation will have at the event.
Bobby's Big Betting Tips for the Arc
The Going is Key – October can be an unpreditable month weather-wise. The climate in Paris is mixed, and therefore it usually pays dividends to keep an eye on the forecast. As a rule, the going is usually on the softer side, however periods of dry weather are not unheard of in Autumn, and therefore the ground can sometimes dry out. This can greatly affect the outcome of the contest.
Uphill Finish Will Truly Test Stamina – Ideally you should look for horses which have previously been tested by a stiff uphill finish. Yes, your horse may have lasted a mile and a half in previous outings, but if it's been largely competing at flat tracks, it will be noticeable when it tries to tackle the undulations of the Paris track.
French-trained Horses are Going Through a Barren Spell – Although Treve gave the locals plenty to shout about a number of years ago, there haven't been many homegrown winners of this contest in recent years. Until we see a resurgence in French breeding at this distance, it may be better to look elsewhere for now.
Where Can I Watch the Arc?
Since ITV obtained the rights for Racing in the UK, they have opted to show this race live. It is also available on Sky Sports Racing.